Those who are sailing enthusiasts have undoubtedly heard of the Clipper Race.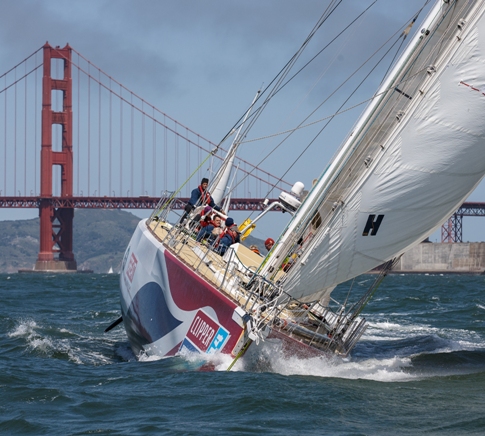 It is an infectious race whose enthusiasm often infects many sailors. For the 2017 race Jeremy Hilton is one of a family crew who are looking forward to making an adventure out of the race. Indeed, most people would say that, those who have taken part in the Clipper race would want to do it again or want to share their experience with others as it turns out to be an adventure of epic proportions for them.
Jeremy Hilton has been bitten by the racing bug after his daughter took part in this year's edition and he greeted her when the fleet visited the Derry-Londonderry port. Jeremy knew then that he wanted to be part of the next edition. Jeremy has even opted to be part of the full circumnavigation experience in the forthcoming year. Like every other enthusiast who signs up for the race around the world, this race needs all participants to start off on their training courses.
The final training laps are being held in the UK and that sees Jeremy preparing along with others for an inspirational race ahead in the New Year. Being a university lecturer, it would certainly be a change of environment for him, from the staid university lanes and classrooms to being out there in the world. He states that his inspiration was his daughter who took up the challenge of being part of the race even though she had never really sailed with a crew before. For his daughter the race would be a lifetime experience for which she wanted to be a part of it. When the race was over and he greeted her at the final port, seeing how she had been out there made him realize that he too wishes to be part of the expedition.